A « must have » of my wardrobe
All the women have, in their wardrobe, one or two lucky pieces. And they will never want to get rid of it. Do you know which one is mine? My blue jean.
It's been years and years that I have it and it will never came out of my wardrobe. It may be weird, but is has a symbolic reach to me. I bought this high-waisted straight cut jean while I was wandering in Paris, in a little shop which did not seem fascinating when I looked at the storefront. I had a crush. You know this feeling when a piece stands out, when you only see it and when miraculously it fits you? Yes, this is what I felt when I saw that jean. But it is a very special jean for me, because I was wearing it for a particular moment: at my final exam, I was being judged on the subject I was expected. And I told myself: "this jean brings me luck!" Since that day, I never left it.
For all occasions
Except from the fact that it has a symbolic reach to me, I also love this pair of jean because I can wear it in various situations. When I want to have a casual look, I wear it with a pretty little pair of heels and a big knitted pullover. Or also with a beautiful bulky shirt in order to have a more "chic" outfit. It comes with me to my journeys, my travels even to some parties with my friends… Everywhere!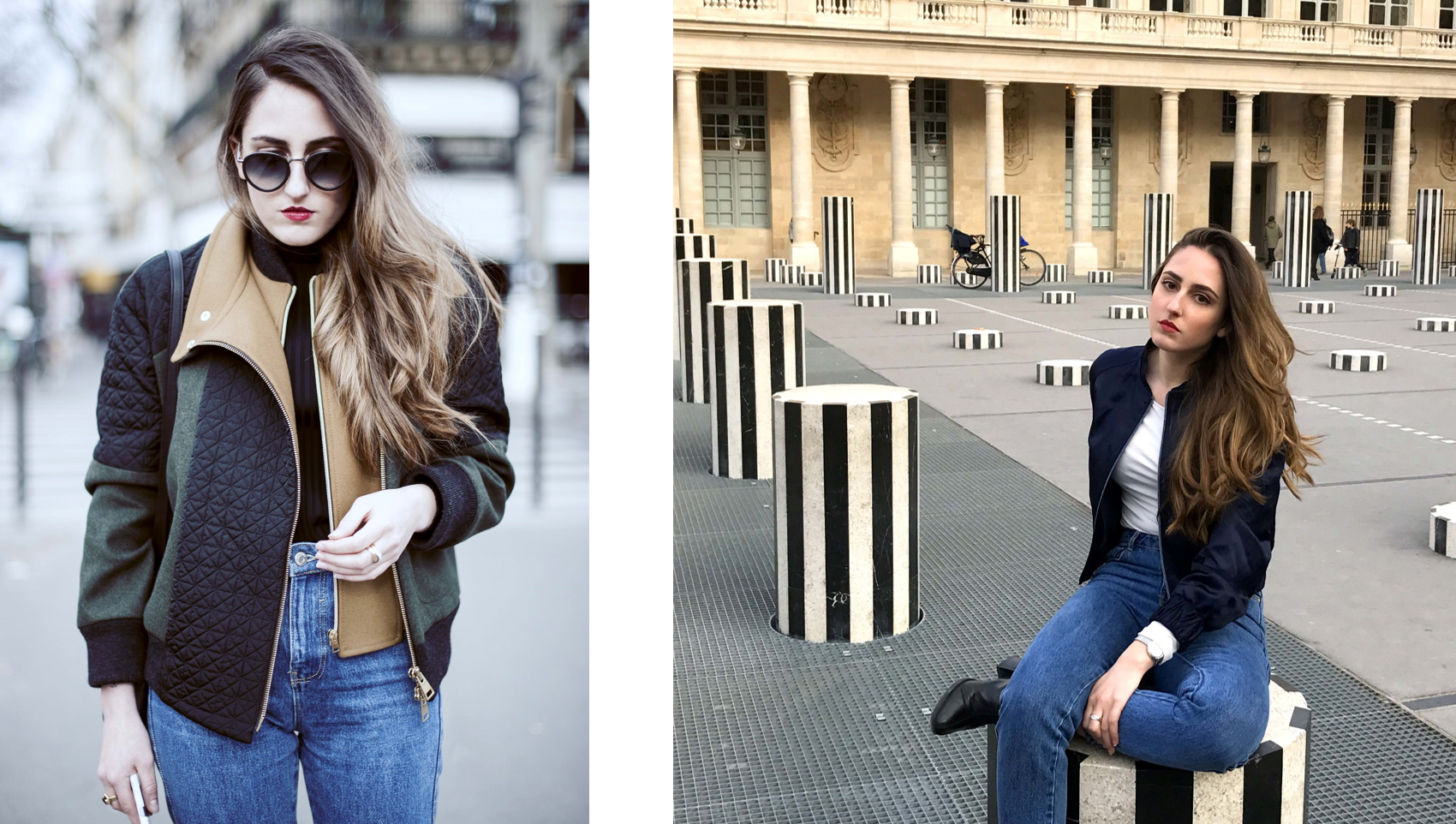 This jean is certainly one of my favourite pieces of my wardrobe. Today I think that I won't be able to get rid of it. What are your lucky pieces?
See you soon!
« Fashion, Love, Elegance »