Feminine Inspiration
Like me, you have projects dreams and ambition. You must take your destiny into your own hands and to achieve this, they are keys elements, you have to believe in yourself and be aware of your own worth.
One advice I can give you is to realize your ambitions in order to always do things better.
The happiness in my life may come, in large part, from having some role models that allowed me to make professional and personal choice.
Many women inspire me on a daily basis : scientist, actress, writer, adventurer, minister... Women who broke with tradition to open doors for more women, women who have fought in various conflicts!
Sometimes I have some doubts, hesitations and difficulty to make choices and I think it is very necessary to be draw inspiration from other's positive qualities.
A committed Artist
Niki de Saint Phalle have had an influence on my personal path and my professional experience.
She became my model, a source of inspiration thanks to the power of her convictions.
Her commitment, she expressed it in a public art in particular with her artwork "Les Nanas", colourful sculptures representing liberated and independent women.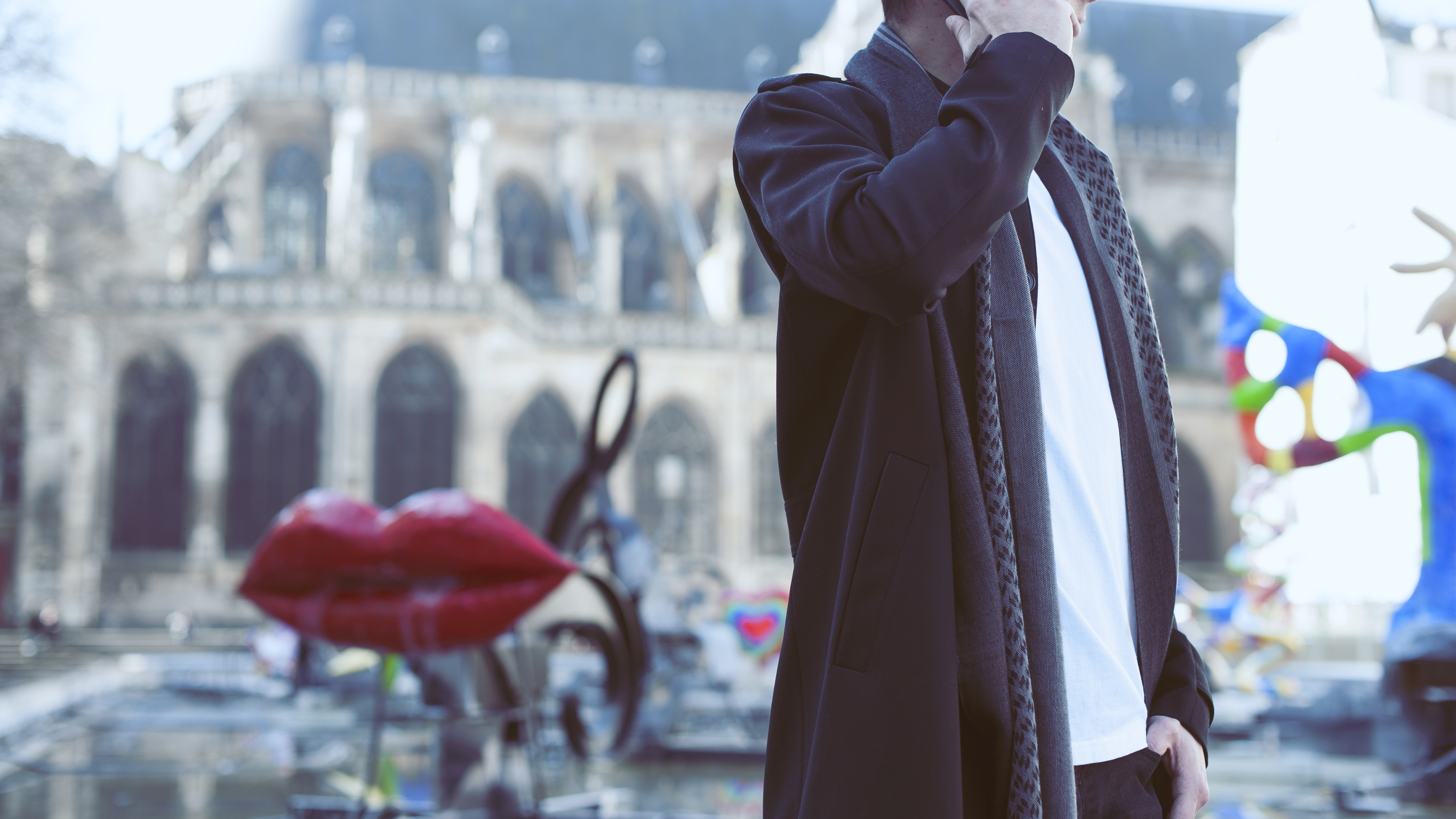 Do you know the Stravinsky fountain? If you have the opportunity to walk around the Beaubourg district and near the Pompidou Centre, see how beautiful Niki de Saint Phalle's heart is!
P.S. : There is nothing better than a picture of the man I love to immortalise these colorful sculptures.
"Fashion, Love, Elegance"